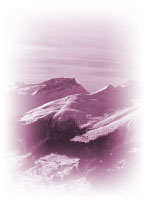 Love Poetry
True Love
Lost in a world so corrupt and full of hate,
searching for true happiness an ultimate escape.
Just when I thought my world was at an all time low,
I strayed upon a wanderer who showed me where to go.
He filled my world with love and gave me courage to be free.
He touched my heart so softly and reached deep inside of me.
You changed my entire outlook on a world that seemed so cold.
You showed me inner beauty and allowed my secrets to unfold.
You satisfy my body in every single way.
I find myself enchanted by the loving words you say.
With you in my life I'm on an everlasting high.
I want to be in your arms forever, in your arms I want to die.
They say love lasts forever, and our love is oh so true.
I believe that my eternity was meant to be with only you.