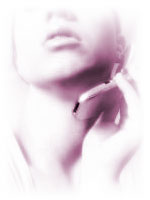 Sad Poetry
Parental Interference
I have no one to turn to, I am all alone.
I burst into tears when I hear the telephone.
For I know who it is, and what they want to say.
I don't want to hear it, but I cannot run away.
What am I to do when you draw the last line?
What am I to do, when the choices are not mine?
I know it will be hard when we separate,
I guess it would be harder for us to hold this weight.
Why can't we just be happy, and be left alone?
I guess it is my fault for I should have known.
I should've known it wouldn't last, and where it would end.
Me with a broken heart, which I know take time to mend.
It's not the end of the world, but that's what you are to me.
You are my world, if you didn't already see.
I am a little girl, so I do not know what's best.
But I know one thing for sure it should not be up to all the rest.